Archive for December, 2007
Wednesday, December 19th, 2007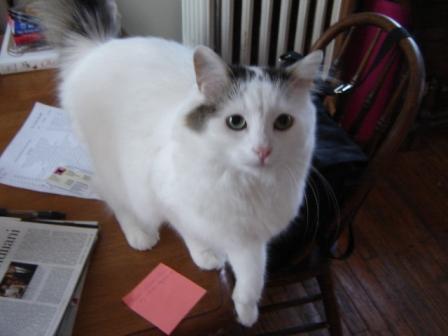 Hey, you there!  What are you doing?  You seem to be getting dangerously close to *my* roses.
Wednesday, December 19th, 2007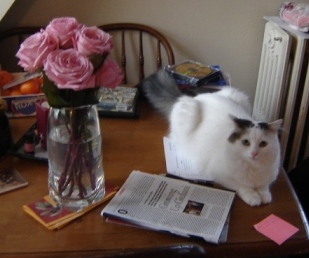 My dear Mother sent me beautiful roses for Christmas, which smell perfectly heavenly.  And I am not the only being in my apartment with an appreciation for flowers.  The little Princess has spent much time smelling the roses, and taking little nibbles out of the edges of them–certain petals have become a bit ragged at the edges due to her appreciation.   I woke up yesterday to find a piece of a rose petal on my pillowcase next to me, a small token from the darling.
Wednesday, December 19th, 2007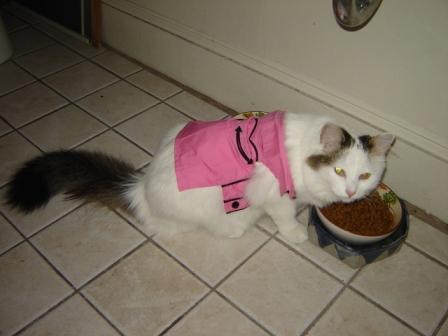 Her Royal Fluffitude does not seem to be as amused with her outfit as the rest of us were.