Halloween came just after I celebrated one full year with Princess Bianca!  As I didn't want her to miss out on the joys of the holiday, I thought it only fair to dress her up and take her out trick or treating.
The dear Princess was a cowgirl this year, and she played the part well in her pink shirt and bandana, and little black hat.  She did so well getting into the character.  Here she is playing gristly old cowgirl: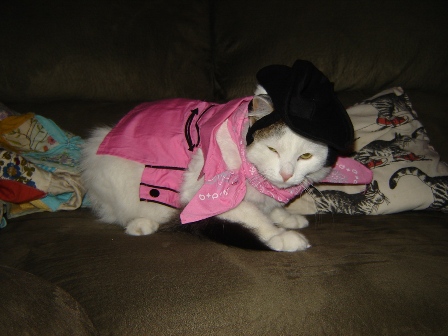 Here she is as thoughtful cowgirl: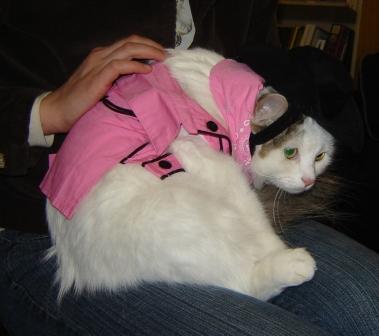 And here she is as sad cowgirl:
Such an actress!  We went trick-or-treating in downtown Winchester, to the Winchester Book Gallery and then on to the New World Café.  It was an exciting little jaunt, enjoyed by all.