November 16th, 2007
The time had come for a new outfit, and a new outing.  As her Highness looks so good in pink, a lacy number with beautiful beading detail on the decorative flower was chosen to compliment her coloring.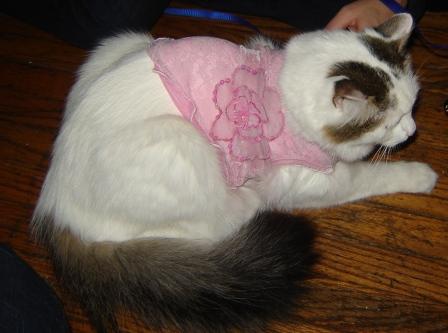 We visited her primary fan clubs–the Winchester Book Gallery, where her new leash allowed her to wander around a bit, getting a new taste of freedom out in the world.  From the shelves she chose to investigate, it seems she has a taste for Biographies and Historical Fiction.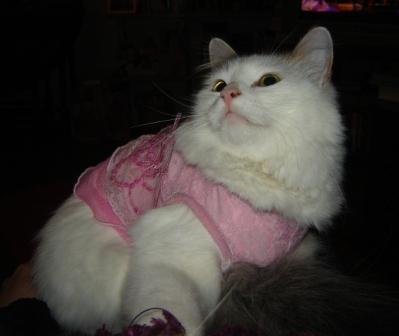 At the New World Café, we had a glass of wine and dinner, taking the cork home as a souvenir.  Safe on her yoga mat, Bianca investigates her prize.